Persistent VDI is no more a solution these days. To improve the faster roll-out, zero downtime patching, VMware Instant clone technology is answer to all these questions.
However, this alone is not a solution. To provide user seamless experience and persistence environment across each login, User Environment Manager (UEM) plays a wonderful role. While working with a number of customers, i found a challenge of Outlook OST being downloaded each time user login to VDI which leads to huge network traffic and a big impact on user's experience.
I have resolved this with VMware UEM which i shall demonstrate below:
Launch VMware UEM Management Console.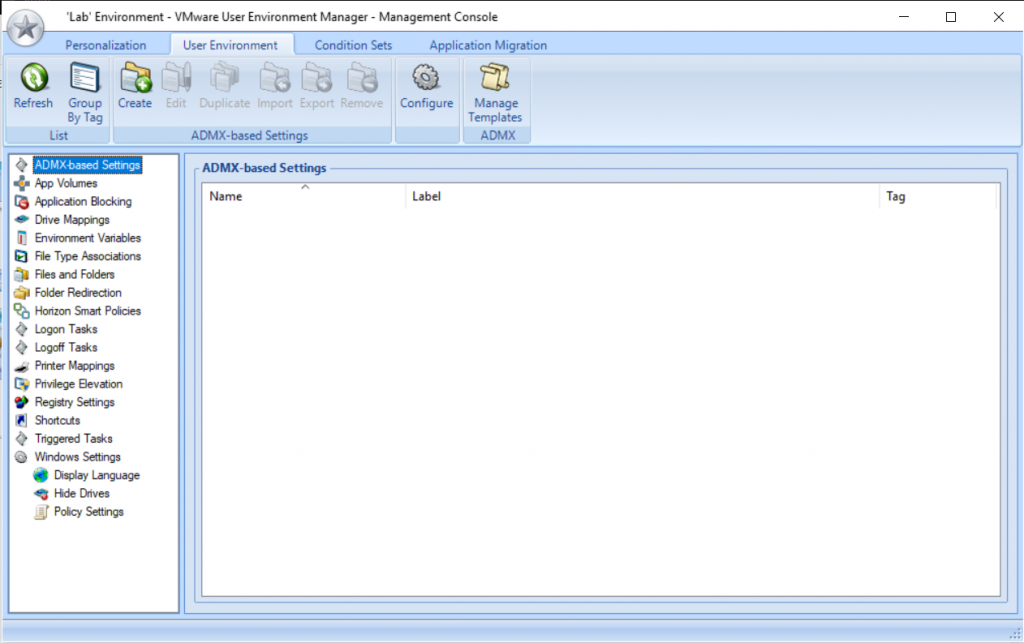 Navigate to User Environment and then ADMX based Settings, Click on Manage Templates ADMX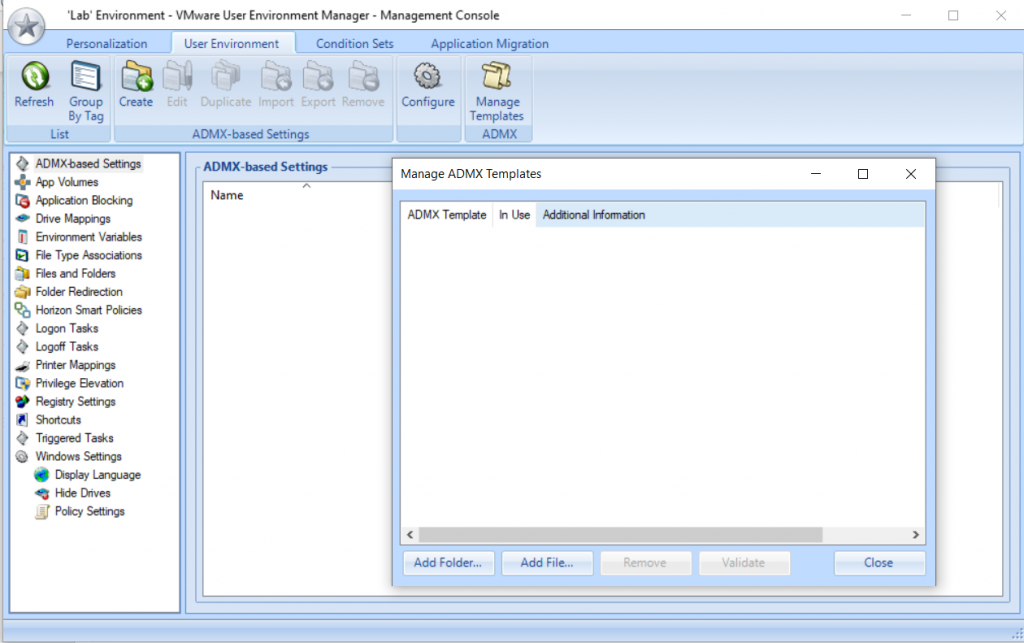 Click on Add Folder and import the ADMX template for MS Office suite, Validate and close the wizard.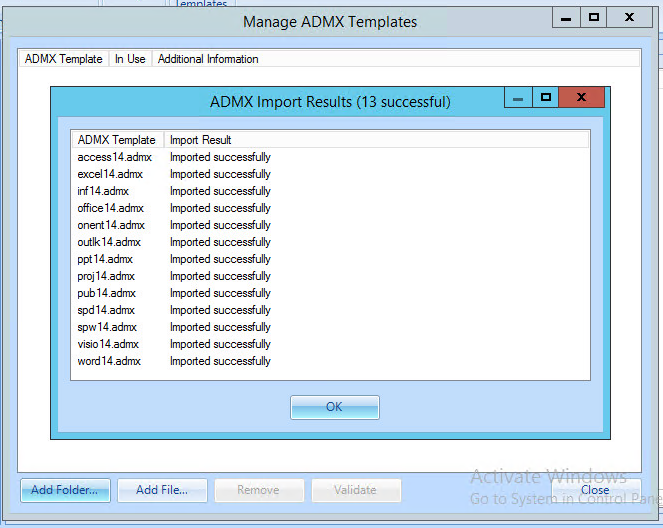 Create new ADMX-based Settings, provide a name to it and click on Select categories at the bottom of wizard. Select PST Settings as shown below and click Ok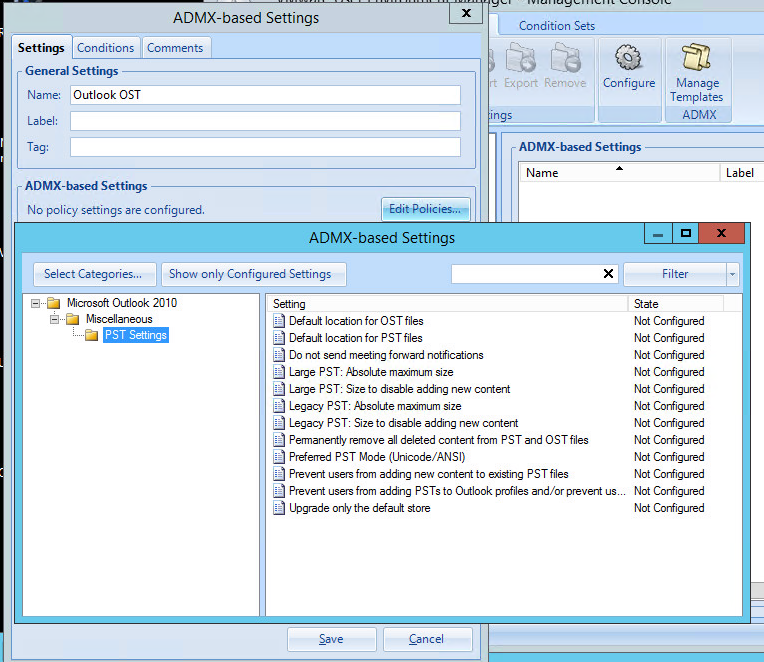 Click on Default location for OST files. Enter the profile path for user and click on Ok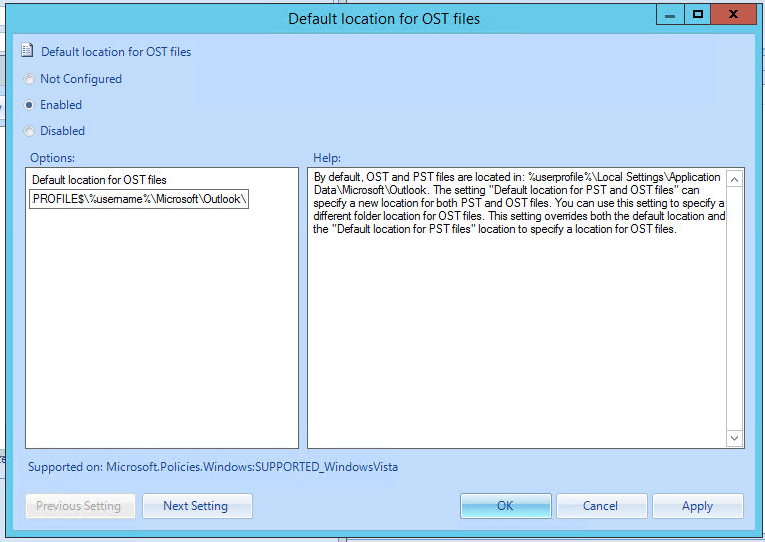 Define condition for this setting to be applied. Like for VMs which have Office 2010 or 2013 installed.
In above step, we have defined Microsoft/Outlook for .ost files. This folder hierarchy need to be created for each user on first logon. Without this OST file redirection won't work. To achieve this, we need to define one logon task to create this folder hierarchy for each user once.
Navigate to User Environment and then Logon Task. Click Create
Provide a suitable name to config and enter the below command to create folder hierarchy and ensure to select Run Once
cmd.exe /c mkdir \\FileShare\USERPROFILE$\%username%\Microsoft\Outlook
Note: If you choose to go with different folder structure, then you can do so at both the places. (creation of folder structure as well as in OST redirection)
Before doing this configuration, ensure file share should be on high speed network with very minimal latency.
Limits to using personal folders (.pst) files over LAN and WAN links