Hi Everyone, So if you have through here, i believe you understood Part 1 in this series where we discussed how to configure VMware Identity Manager tenant with on-premises Connector.
Let's go ahead and see how to configure directory in VMware Identity Manager in quick simple steps
Login to VMware Identity Manager portal and navigate to Identity & Access Management > Manage > Directories and click on Add Directory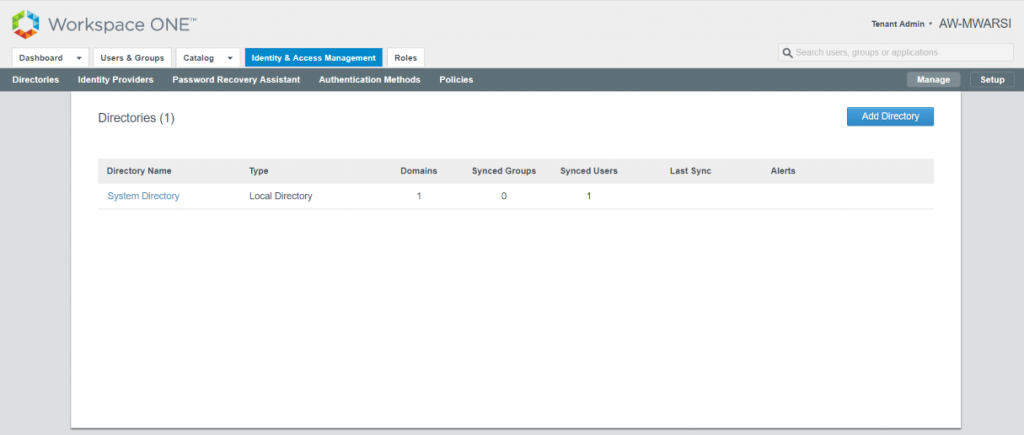 Enter the details for your Active Directory domain and select Active Directory (Integrated Windows Authentication)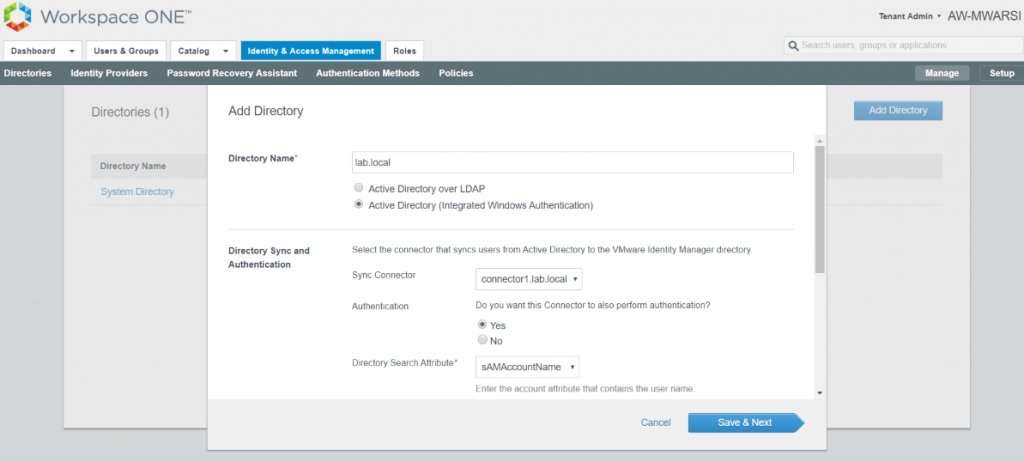 Scroll the wizard and enter Bind User Credentials. Click on Save & Next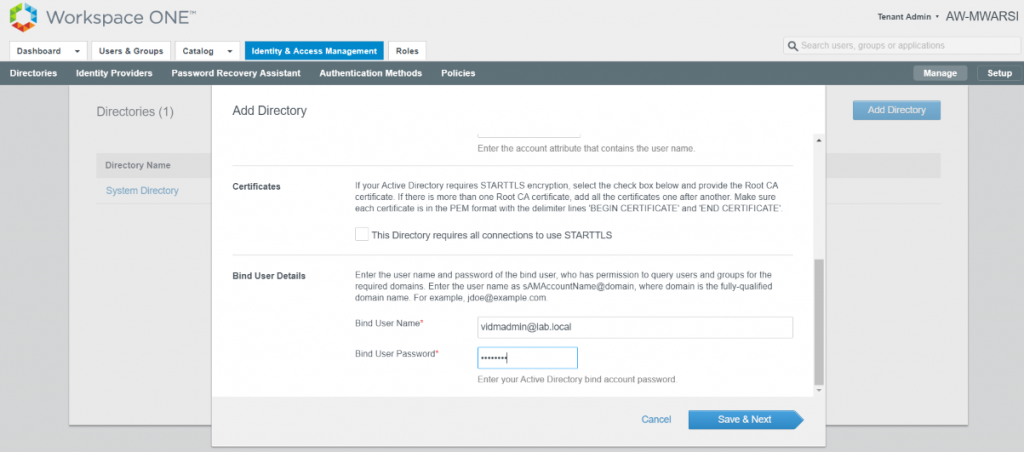 Select the domain, you can see multiple domains in actual production scenario. Click Next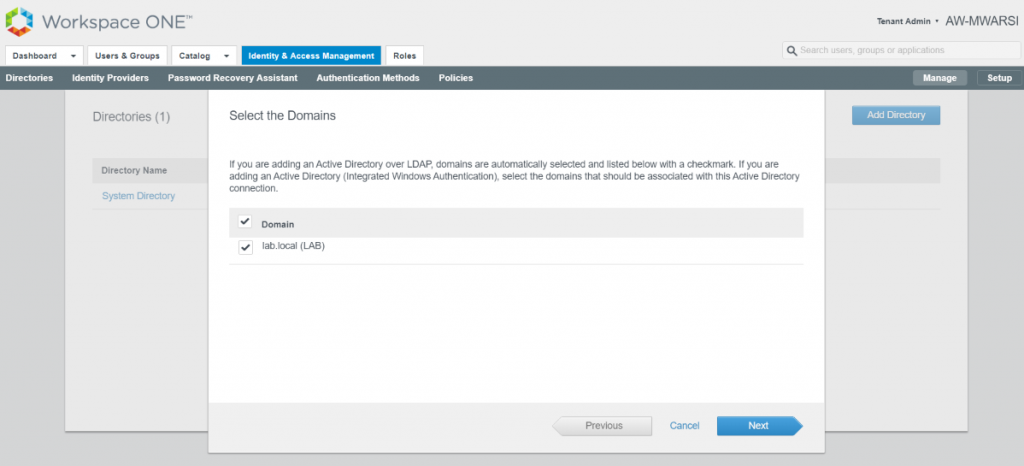 Verify the attribute from VMware Identity Manager & Active directory and click Next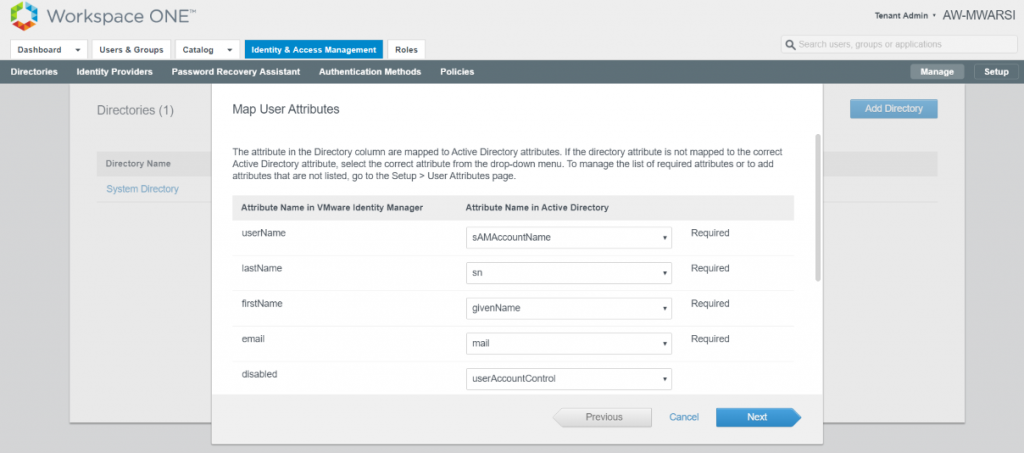 Enter the DN for the groups which you want to sync with VMware Identity Manager. You can fetch DN from Active Directory. Click Next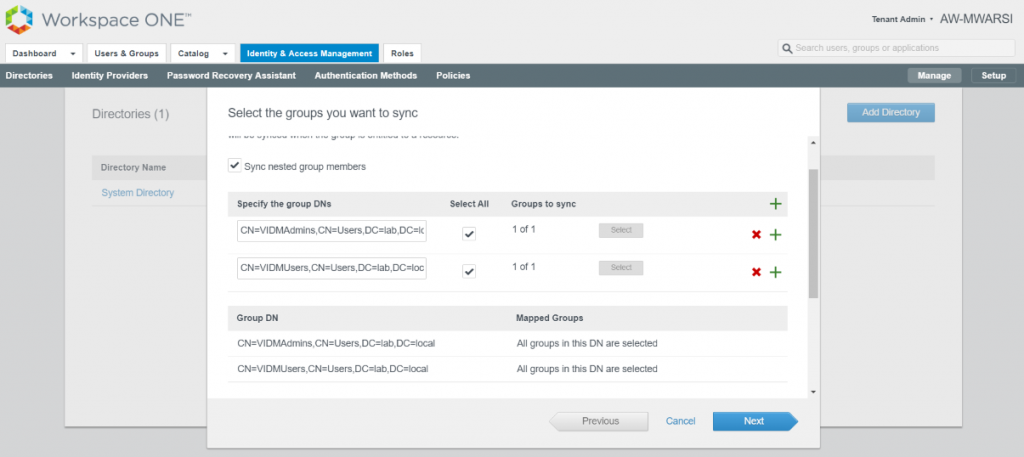 Enter User DN, if you specifically want to sync user. I left is blank. Click Next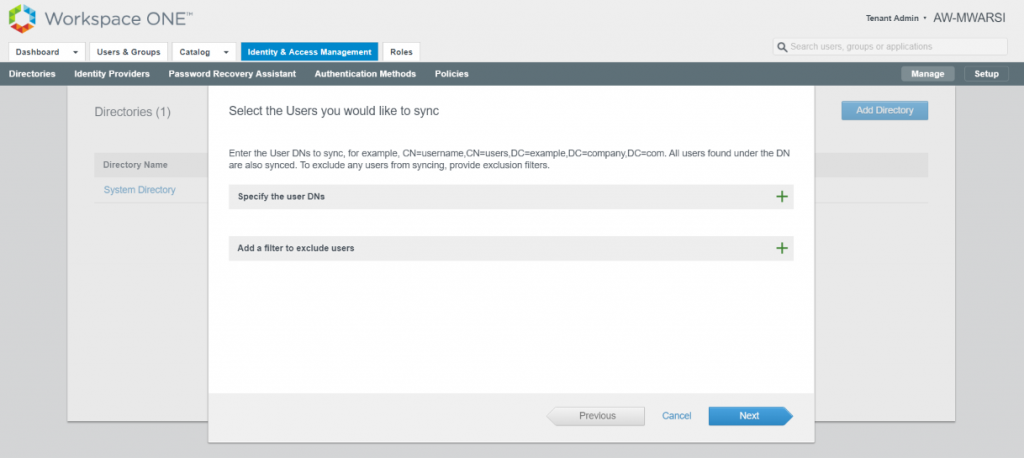 Dry run is performed and you will see what all users & Groups are going to sync. Click on Sync Directory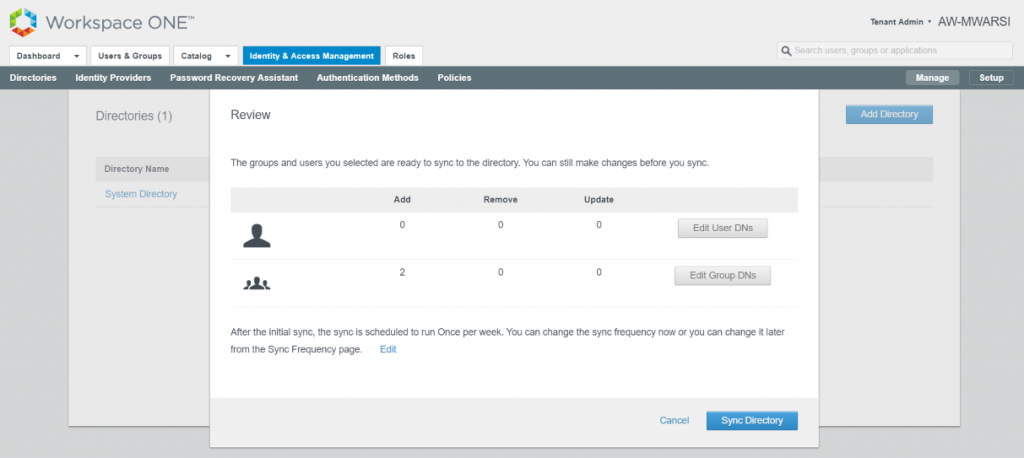 You can verify the sync status on directories tab.

Navigate to Users & Groups to see synced Users

Note: You need to navigate to Identity & Access Management > Preferences and select "Sync Group Members to the Directory When Adding Group" and Save
Next, we will talk about authentication methods for Intranet users in Part 3 of this series.
Thanks for reading, let me know your feedback.