In this How to blog, I will demonstrate about how to integrate NSX-T with VMware Workspace One Access (WS1 Access), formally known as VMware Identity Manager (vIDM). With this integration, you can leverage on your AD accounts to login to NSX-T which will help in avoiding/managing the use of local accounts as well as in auditing also. Before we dive into this integration, there are certain pre-requisite which we should be completed. This integration is explained below in four parts:
Create oAuth Client for NSX-T Integration
Fetching VMware WS1 Access Fingerprint
Enable VMware Ws1 Access integration with NSX-T
Assign Role and Test Permission
Create oAuth client for NSX-T Integration
Login to VIDM and navigate to Catalog > Settings.

Select Remote App Access in left panel and click on Create Client.

Enter the required information Access type, Client ID as shown in snapshot. Click on Generate Shared Secret and copy the secret to be used later.
Click on Add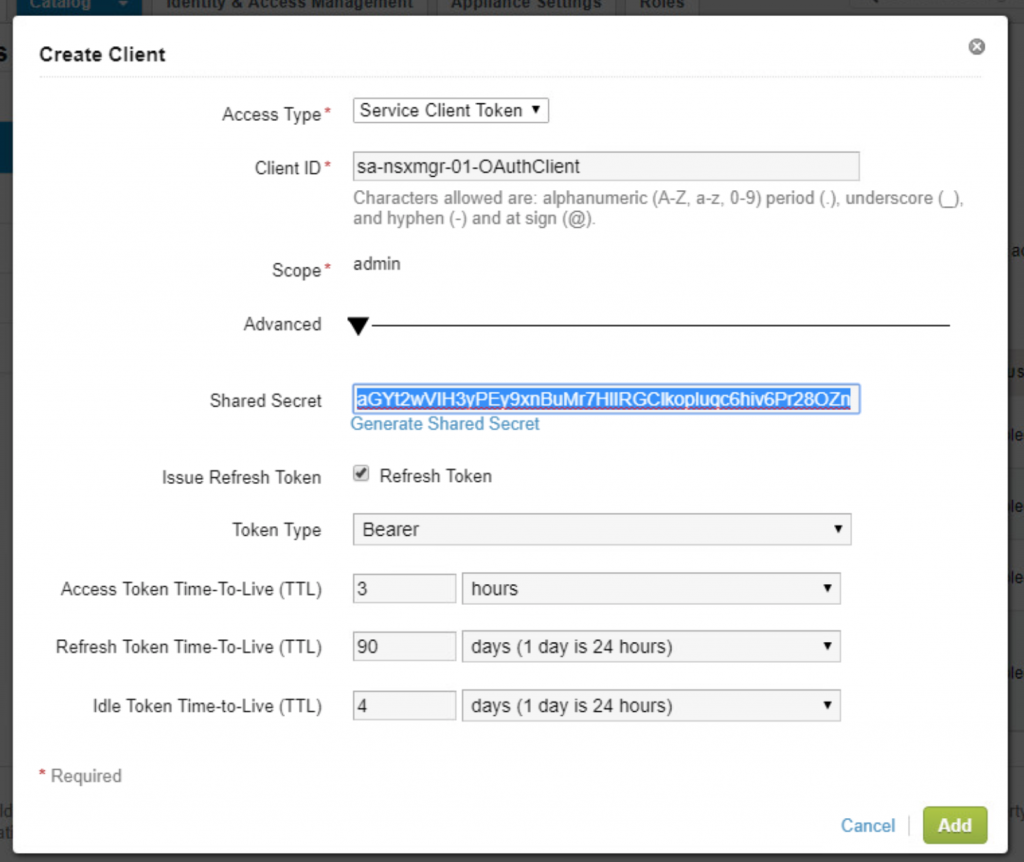 Once added, verify the OAuth client details. With this we are done with creating OAuth client to be used in NSX-T.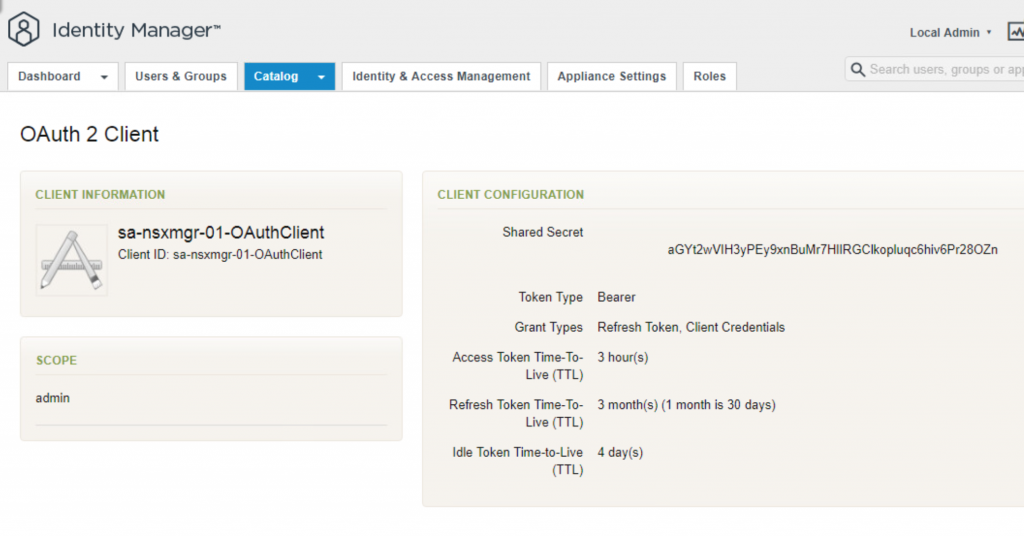 VMware WS1 Access Fingerprints
In order to get the fingerprint go VIDM, we need to login using SSH to VIDM manager and follow below steps.
Using any SSH client (putty), login to VIDM and switch user to root.
Change directory to /usr/local/horizon/conf

Enter openssl command to get the fingerprint of the VDIM Manager.
openssl x509 -in <FQDN_VIDM> -noout -sha256 -fingerprint

Copy this Fingerprint to be used later in NSX-T configuration.
Enable VIDM integration with NSX-T
Now, we have all the data which is required from VIDM, lets start with the configuration in NSX-T
Login to NSX-T with admin user and navigate to System>Users>Configuration

Click on EDIT. A popup wizard will open.
Toggle the External Load Balancer Integration and VMware Identity Manager Integration.
Enter FQDN for VIDM appliance in VMware Identity Manager Appliance.
Paste the OAuth Client ID & secret which you copied in first section of the article against OAuth Client ID & OAuth Client Secret.
Paste the SSL Thumbprint which you copied in second section of this article.
Enter NSX appliance IP/FQDN and click on SAVE.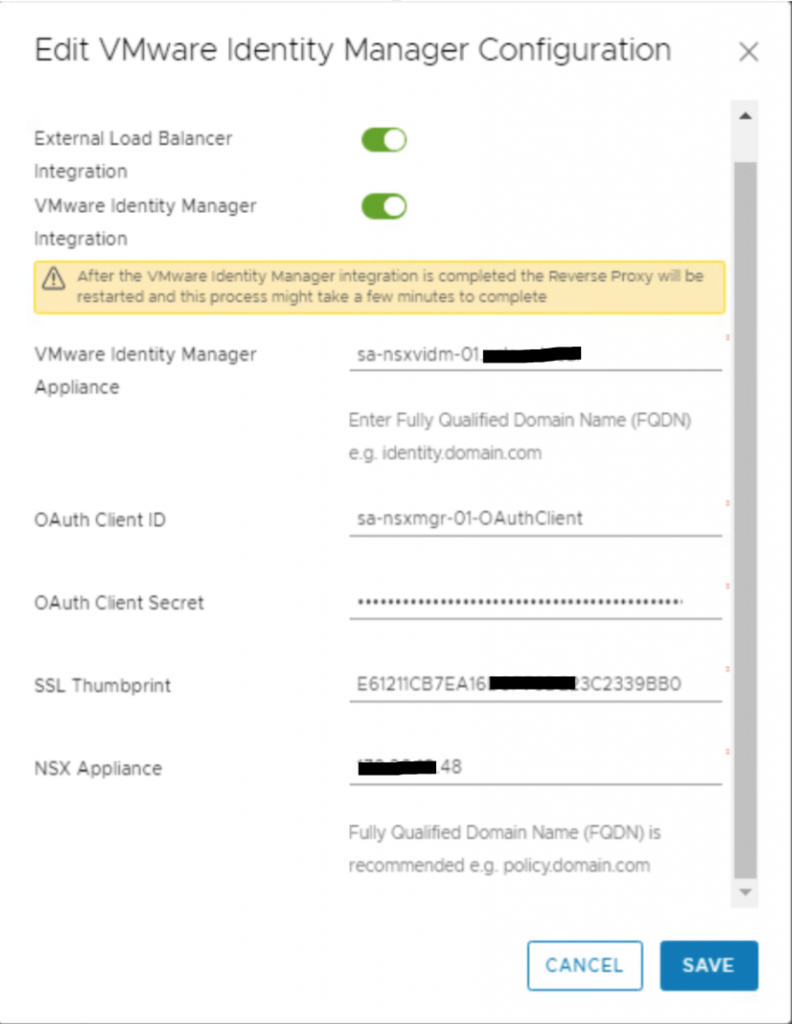 Now, you can refresh browser and verify that VIDM integration is Up & Enabled

Assign Role & Test Permission
Now, we need to assign role and verify if this functions correctly or not.
Login to NSX-T manager with admin console.
Note: If you are logged out of NSX-T manager console, you need to use this URL to login with local admin user. https://<nsx-manager-ip-address>/login.jsp?local=true
Navigate to System>Users>Role Assignments

Click on ADD then Role Assignment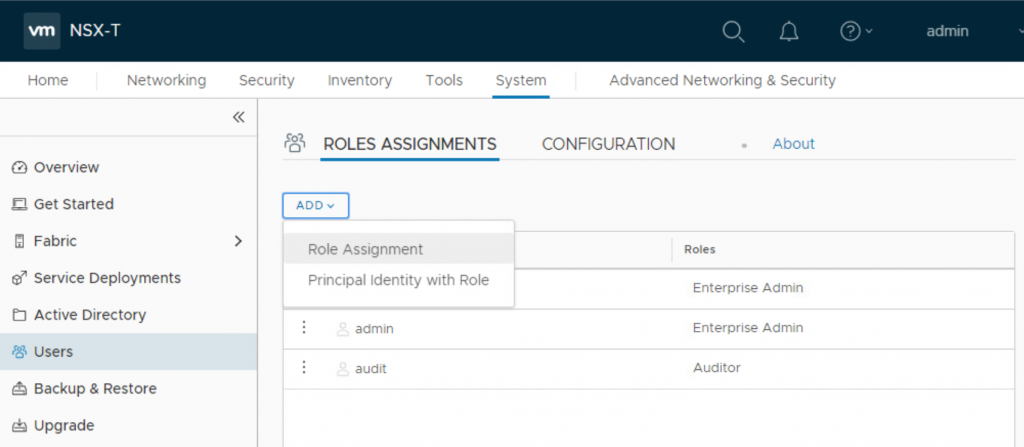 Enter the name of User and select the same once it appears in list.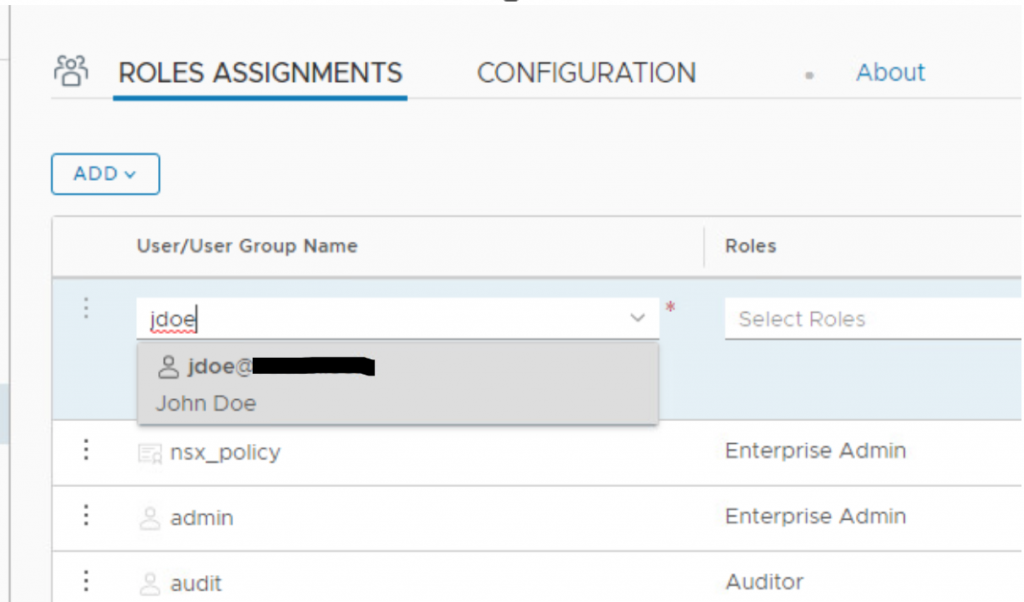 Select the desired role from Roles drop down list.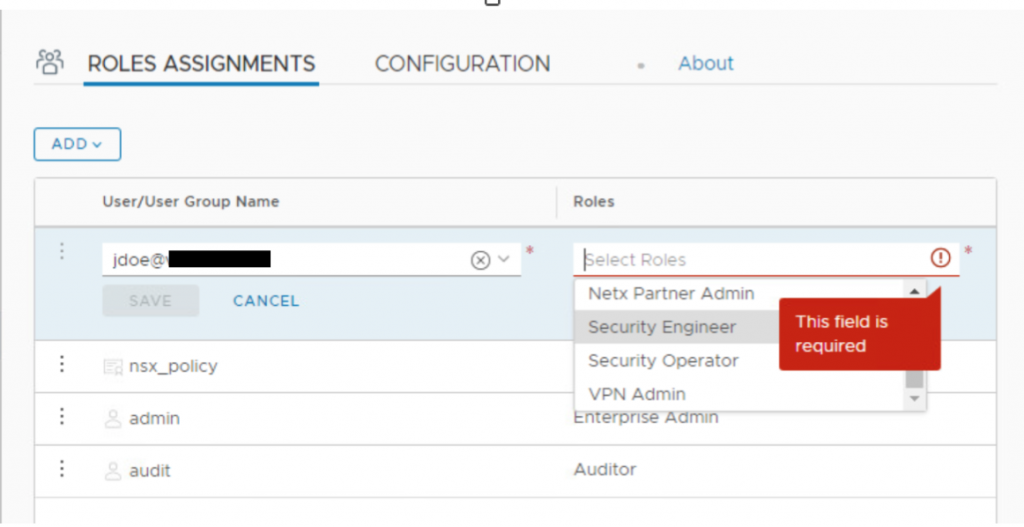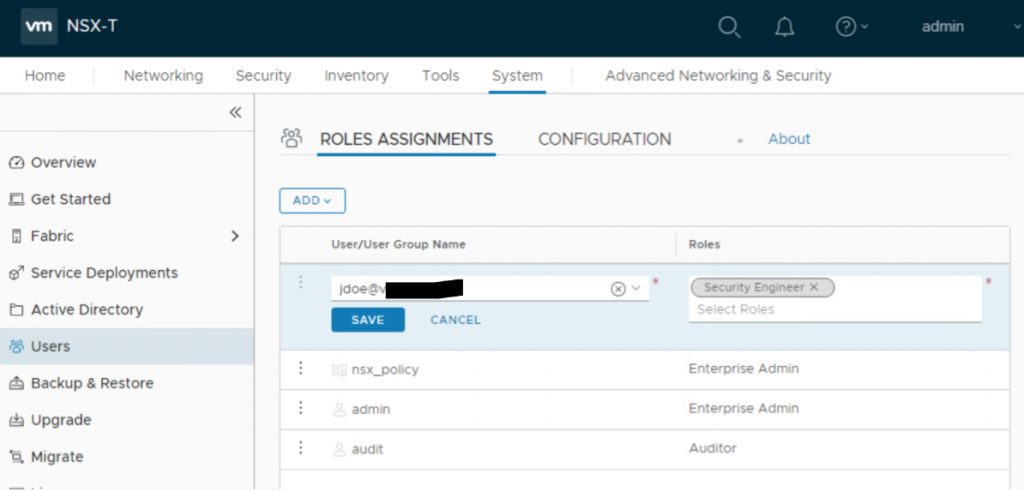 Verify the user is added to list with desired Role.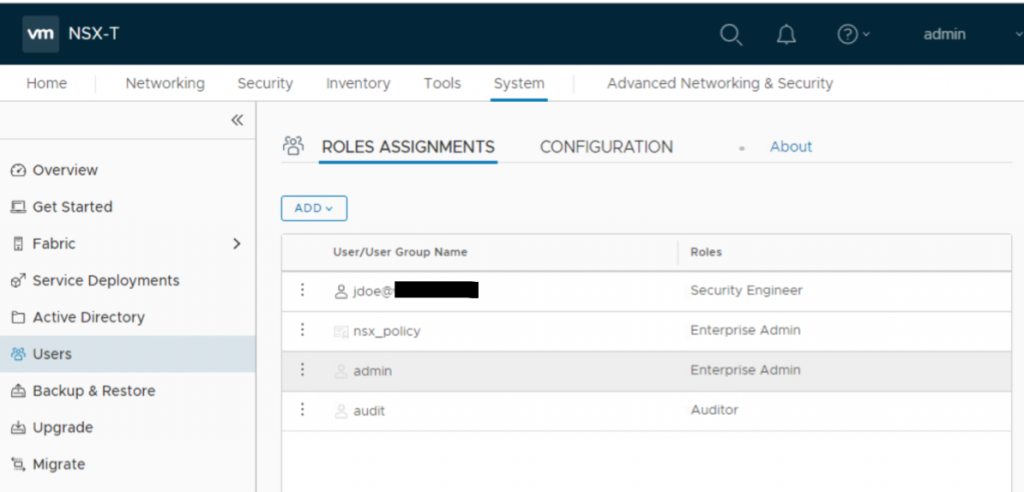 Launch a new browser and enter the NSX-T manager URL. Click on Next post domain selection.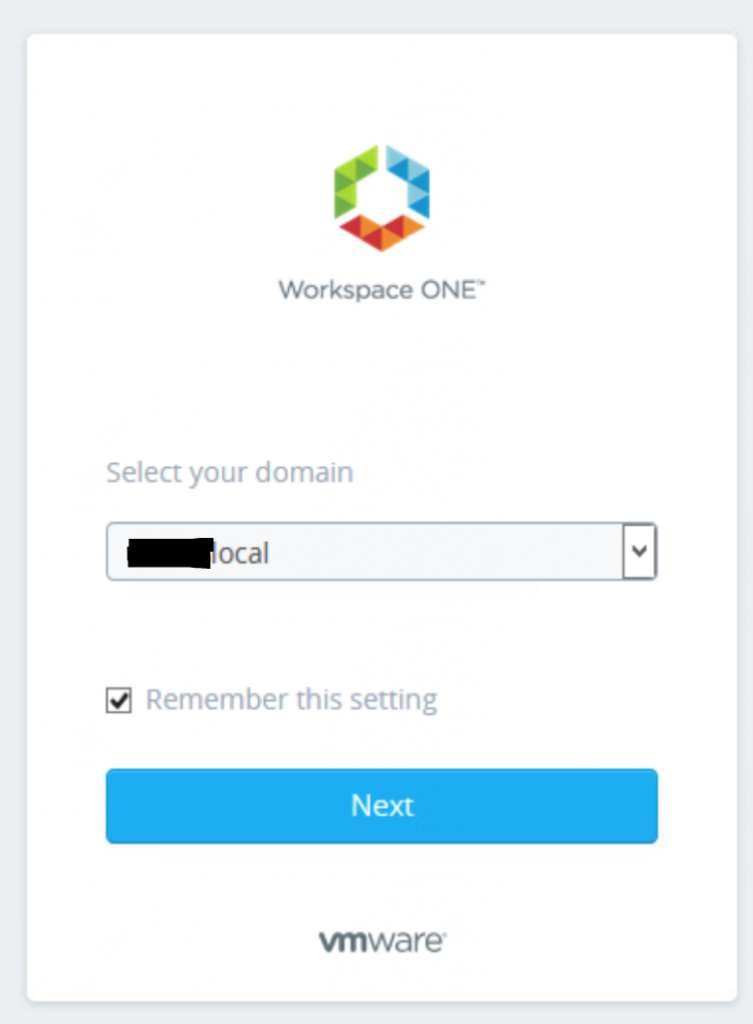 Enter the credential for the user and click Sign In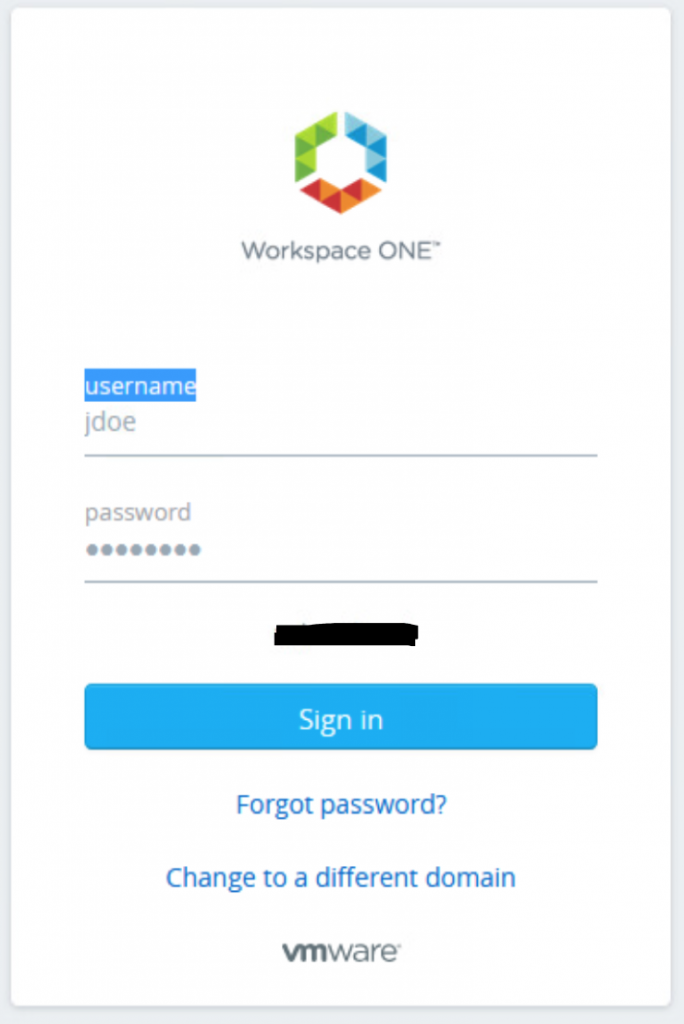 You can see user is successfully logged into NSX-T portal. You can navigate to different options and see that this user doesn't have permission to Add Segment or to Add Edge VM

With this, we are done with NSX-T integration with VIDM.